OUR BEEF
HIGH STANDARDS
FOR QUALITY
WHAT IS WAGYU?
'WAGYU' REFERS TO JAPANESE BEEF CATTLE: 'WA' MEANING JAPANESE AND 'GYU' MEANING COW.
The Wagyu breed is renowned for its intra-muscular fat cells ('marbling'). Only Wagyu cattle with the finest proven genetics are kept for breeding, highlighting its superior value. In 1975, Wagyu cattle were first imported to the United States, bringing with it what the Japanese have declared "a national living treasure". Rosewood Ranches crossbreeds full-blood Japanese bulls with a herd of 100 year heritage Black Angus to create the finest American Wagyu Beef.
WHY WAGYU?
IT IS THE HEALTHIEST BEEF AVAILABLE
Wagyu has a higher percentage of monounsaturated fat and low cholesterol content, making it the healthiest beef available. Highly marbled beef not only has a different flavor profile, but also contains valuable omega 3 and omega 6 fatty acids. These fatty acids aid in protection against high blood pressure, Heart Disease, Alzheimer's, and Arthritis. Wagyu beef has a rich, buttery flavor and remarkable tenderness.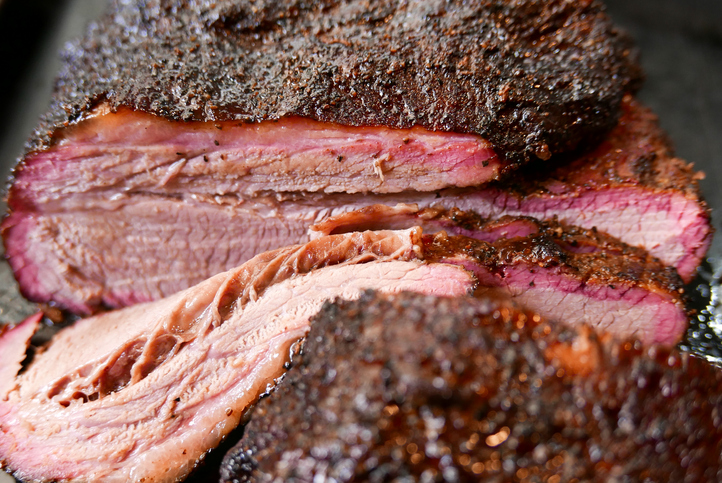 BEEF MARBLING STANDARD
The Beef Marbling Standard (BMS) scale rates beef marbling from 1-12. Marbling is the webbing of creamy, white fat that riddles a cut of beef and gives it a spectacular tenderness, juiciness, and richness.